Configuring Loyalty with Zettle Pro
You can no longer purchase Zettle Pro for Hospitality, instead you can read about our new service Zettle Food & Drink here.
Setting up loyalty systems
To encourage customers to return to your business, you can add a loyalty system attached to certain products. For example, you can provide customers with a free coffee for every six they purchase at your establishment.
To configure loyalty settings:
Loyalty
Click Enable Loyalty Mode. The following screen appears:
You can find the settings for setup under 'Settings' and 'Loyalty'. Press 'Enable Loyalty Mode' and you'll see the following screen: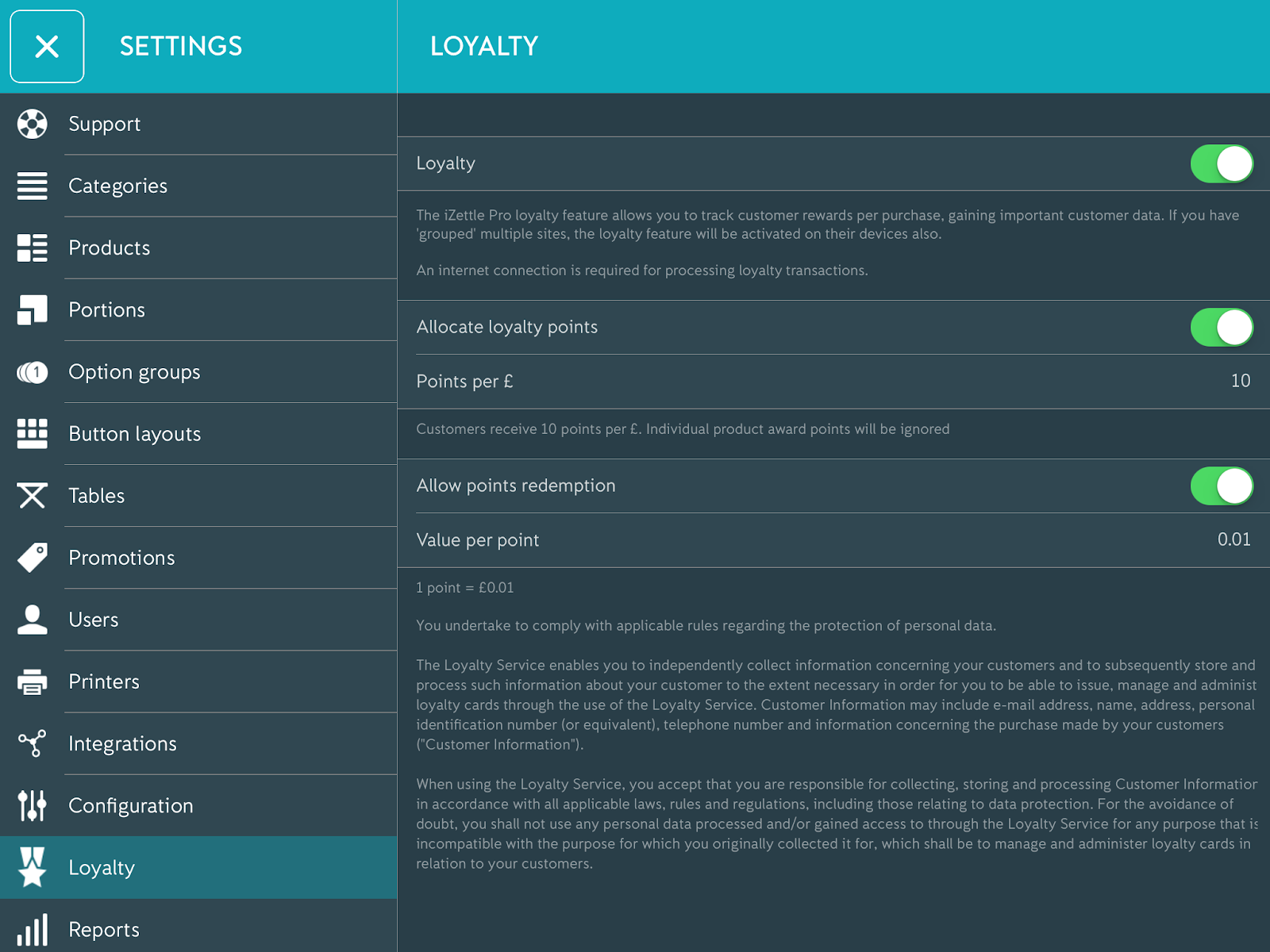 You can allocate 'Points Per Sale' to attach points to each unit of currency spent. Pressing 'Allow Customers To Spend Points To Redeem' means customers can then spend their points as part of a cash discount against an order.
Once you've activated loyalty mode and configured the settings, the 'Loyalty' button will appear on the iPad underneath the 'Functions' and 'Option' screen: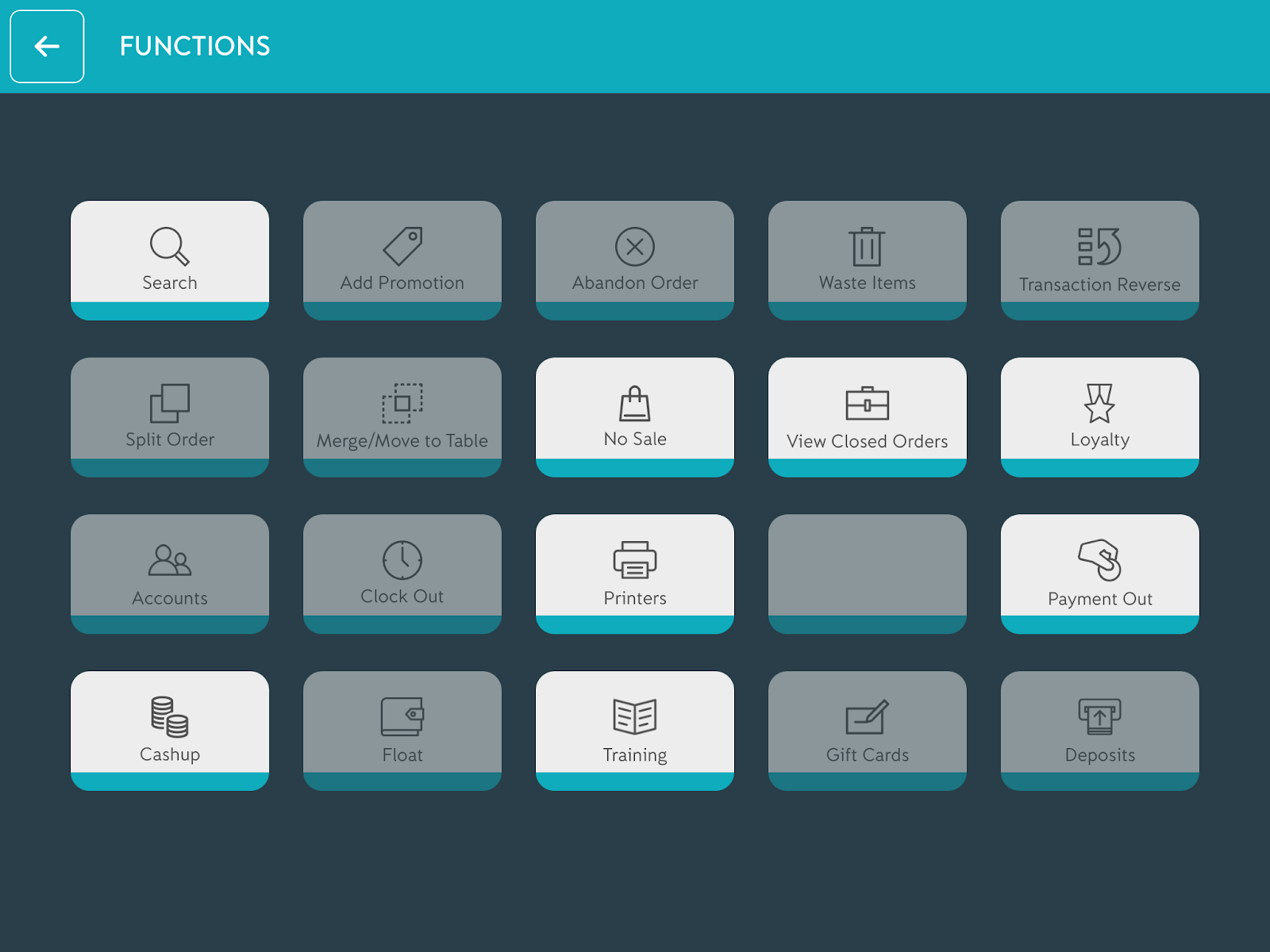 To register or look up a customer, tap the 'Loyalty' button to display the following window: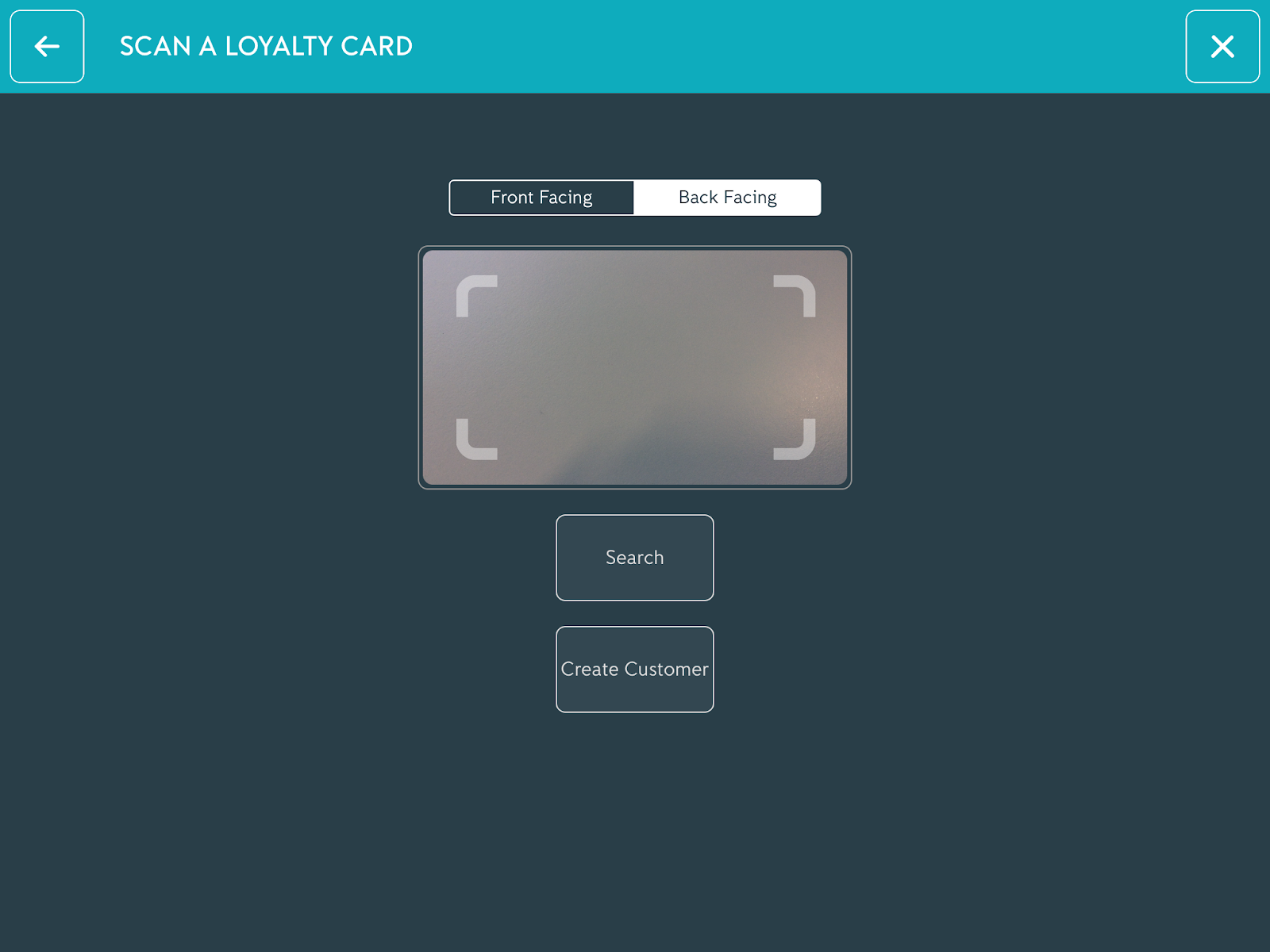 To register a new customer, press 'Create Customer' to see the customer information window. Enter their details and press 'Confirm':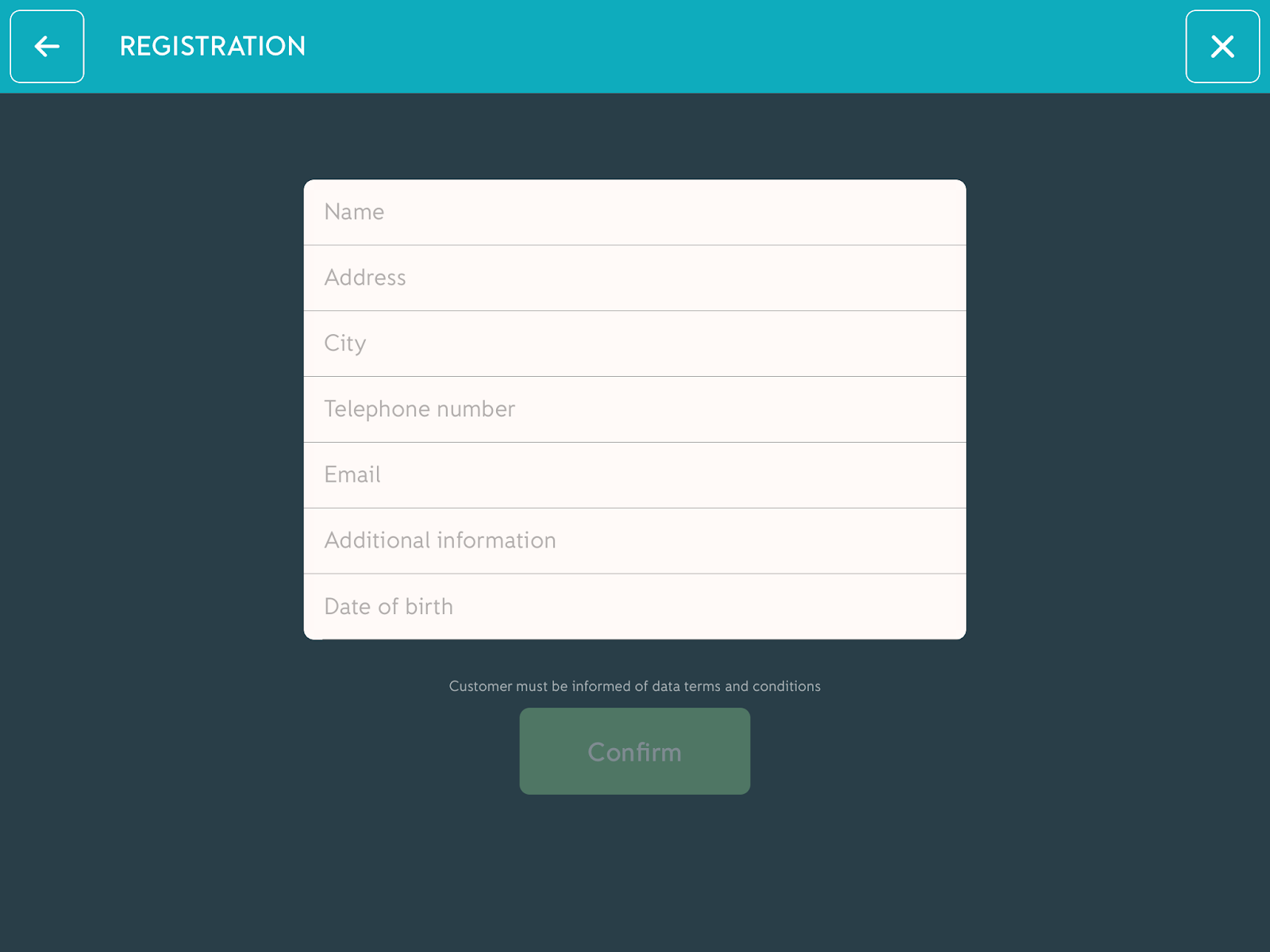 Using the iPad's camera, you can then scan a new loyalty card to assign it to the customer, enter it manually or skip this step to create the customer with a temporary card. You are not bound to use a loyalty card - you can just store customers using numbers, which we provide for you as part of the system.
Customer data is accessible in the Backoffice portal. You can export this data to CSV format, which you can use for email marketing and more. Make sure you get customers to opt into receiving communication from you!
To redeem points against products, simply ring up items as you normally would in the system, and press 'Loyalty' when on the payment screen. Here you'll be given the relevant options pertaining to the customer's available points.
Was this article helpful?