Using Zettle with your PayPal Business account?
If you're using Zettle with your PayPal Business account, your PayPal Invoicing feature differs slightly from Zettle Invoice. You can read more on PayPal.com/help.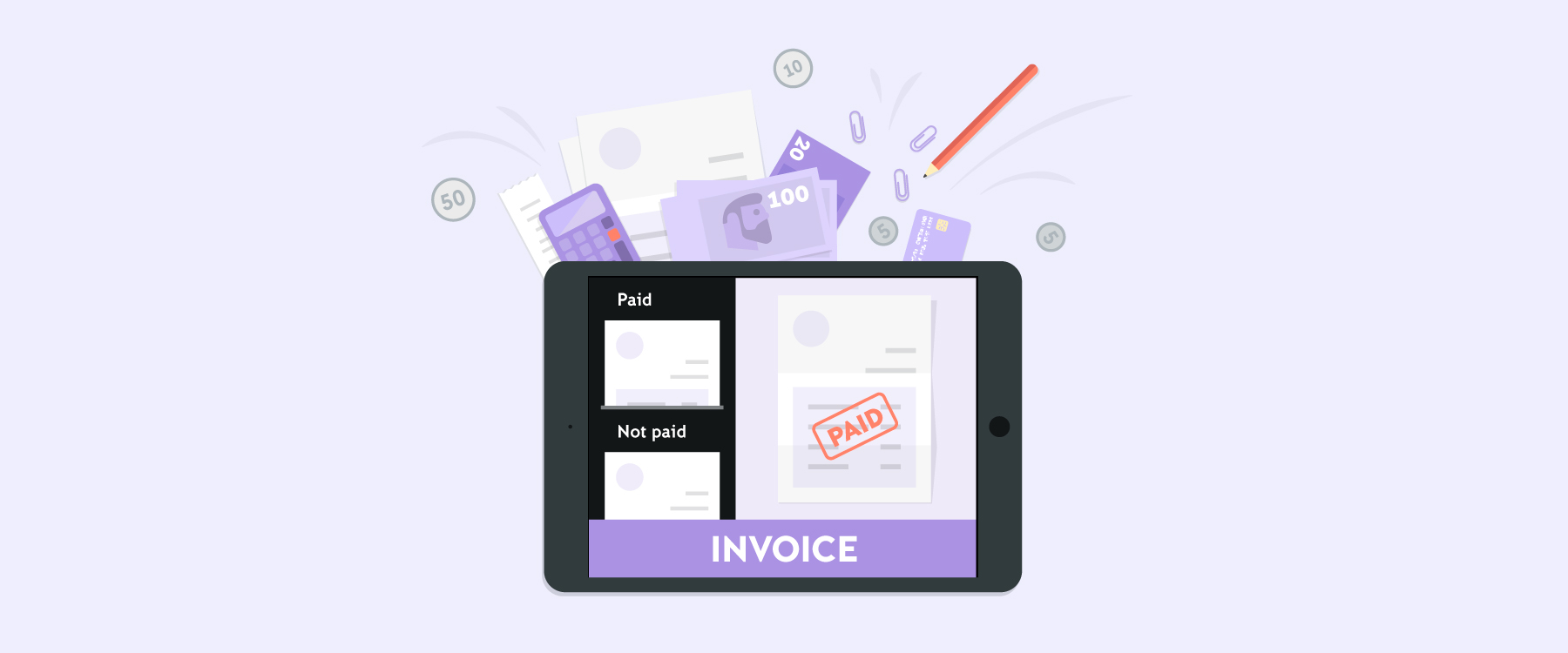 What is Zettle Invoice?
Zettle Invoice takes the hassle out of billing and gets you paid faster. Simply create and send an invoice in the Zettle Go app or online, and let us do the rest. We track it and send automatic reminders to make sure you get paid. There's no more jumping between services to process, track, and get an overview of your sales. Records of every payment you take are all kept in the Zettle Go app, along with records of your cash and card payments.
Zettle Invoice is provided by PayPal (Europe) S.à.r.l et Cie S.C.A.
How do I get started? 
With the click of a button, you can turn on the Zettle Invoice feature in the Zettle Go app or at my.zettle.com.

Update to the latest version of the Zettle Go app, and activate the service by pressing "Invoice" in the menu. Or go to my.zettle.com and click on "Invoices" under the "Receipts & invoices" tab.

Once you've turned on the feature, you can log in to the Zettle Go app and create your first invoice.
How do I create an invoice? 
Creating an invoice in the Zettle Go app is very similar to taking a card or cash payment.

From the product library, add the products you're selling to the cart
Click on "Charge" and choose "Invoice" as the payment method
Choose the customer you want to invoice or add a new customer
Confirm that your customer's information is correct and click "Next" 
Confirm the issue date of the invoice and due date 
Send the invoice 
You can send invoices to both individuals and businesses. 
How much does it cost?
As always with Zettle, there are no hidden fees or lock-in contracts. You can send an unlimited number of invoices for a fee of only 2.5%* per invoice. Fees are applied at the time an invoice is paid by your customer with their credit or debit card - and your customers are never charged a fee. Read more about pricing.
FAQ
What is the max allowed transaction amount?
The max allowed invoice amount is £10,000 per invoice.
How do my customers pay the invoice?
When you send off an invoice, your customer receives an email with a payment link. After clicking on it, they can input their credit card details and pay your invoice in seconds.
When do I get paid?
Zettle Invoice helps you get paid quickly and keeps your cash flowing. When your customers pay their online invoices by credit card, you get paid the next business day.

You can check the status of your invoices at my.zettle.com or in the Zettle Go app under the Invoice tab. 
Where can I find my sent invoices?
You can find a summary of all sent invoices in the Zettle app under the Invoice tab in the menu, or at my.zettle.com under the "Receipts & invoices" tab. Here, you can keep track of what invoices have been paid, not paid and cancelled.
When do you send a reminder?
A reminder is automatically sent five days after the due date, if the invoice is still not paid. You can turn off reminders under Invoice settings at my.zettle.com. 
Can I invoice in a foreign currency or to a foreign address?
Currently, it's only possible to send invoices in British pounds and to addresses within the United Kingdom. 
How do I cancel an invoice?
You can cancel a sent invoice in the Zettle Go app or at my.zettle.com. First, pull up the invoice and click on "Credit". A credited invoice will then be issued and emailed to your customer. We never charge you for credited invoices.
Do we purchase invoices (also called factoring)?
At the moment, we don't offer factoring as part of the Zettle Invoice feature.