Configuring employees with Zettle Pro
You can no longer purchase Zettle Pro for Hospitality, instead you can read about our new service Zettle Food & Drink here.

All of your employees can be users on your account and there are no limits on the number you can add. There are three tiers of access: Manager, Supervisor and Staff. You can tailor responsibilities based on seniority.
Configuring users
Log into the Backoffice web portal and select Employees from the left-hand menu.
Select Management. A list of everyone who uses your account appears: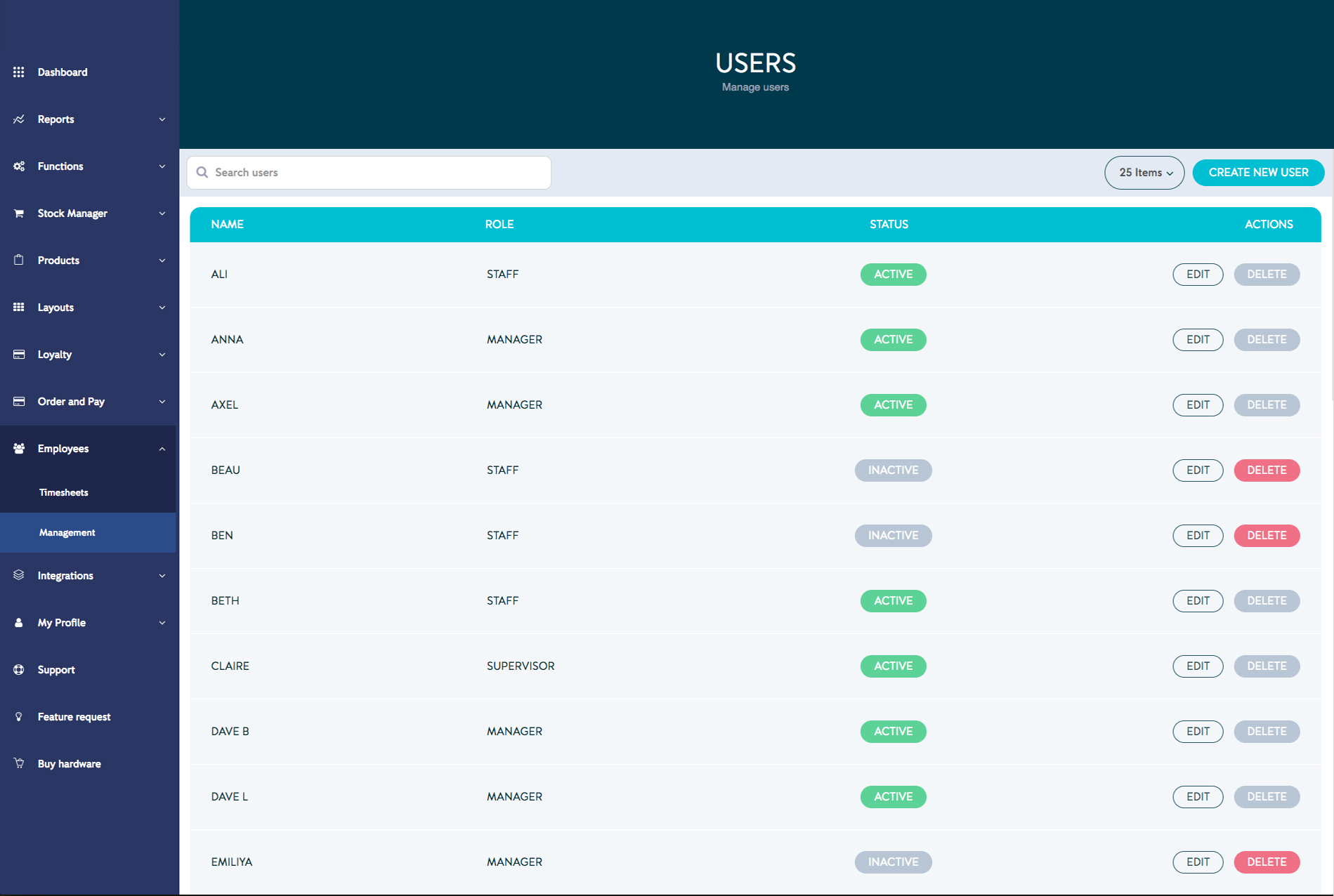 To add a new member of staff as a user:
Select Create New User. The following dialogue box appears: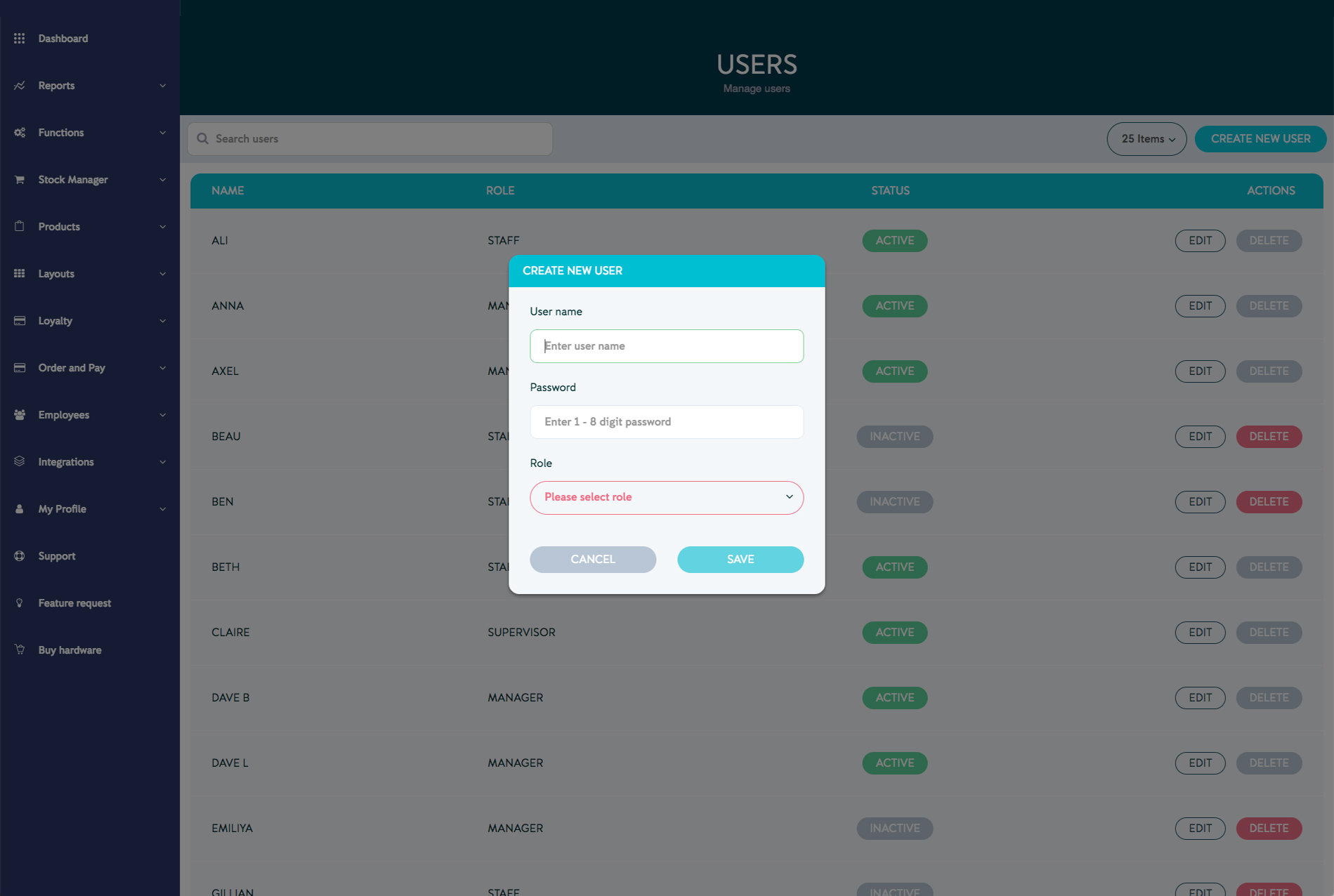 ​Enter the username that will appear on the iPad.
Enter the 1-8 digit password they will use to log in.
Choose their Role: Manager, Supervisor or Staff.
Click Save. The staff member can now log in and use the system.
To remove a user from the system:
Make the user inactive
Click Delete.
Click the green tick symbol to confirm the deletion.
Configuring access
You can configure your system to ensure all staff members have the appropriate access to backend systems; for example, so that only your Supervisor can perform a refund.

To configure access:
Log into the Zettle Pro app.
Select Settings > Users.
Was this article helpful?