Customising your receipts with Zettle Pro
You can no longer purchase Zettle Pro for Hospitality, instead you can read about our new service Zettle Food & Drink here.

It's easy to alter the design of your receipts. This can be a nice touch for your customers once they've done business with you. And adding things like your business logo, contact details and address can really help with retention and repeat visitors.

You can add a header and footer to your receipts within the Zettle Pro app. You can even do this for each of your business terminals, so you can have different messages at each.

To add, remove or edit a header and footer to your receipts:
Log into the Zettle Pro app.
Select Settings > Printers.
Select Receipts.
Navigate to the Header section.
Select Header textandFooter text and enter the information you want to print on your customer receipts.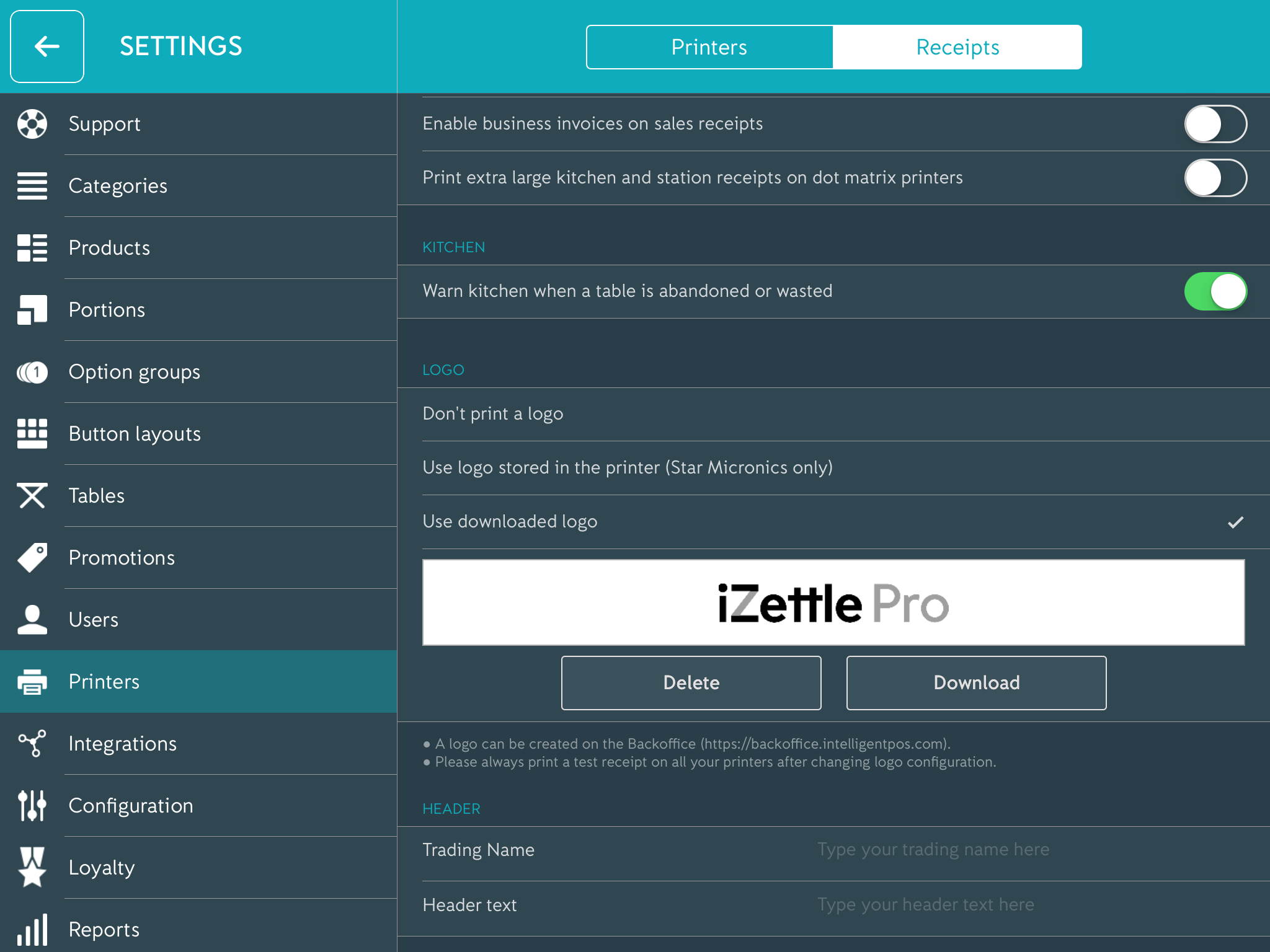 You can also add a logo, depending on your requirements.
In the following example, the header text is used for address and contact details, and the footer contains the VAT number.
Was this article helpful?